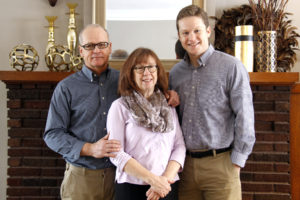 Biography
Jane is a 30-year East Side resident and lives in Ward 7's Mounds Park neighborhood, where she and her husband, David Murphy, purchased their home in 1984 and raised their son Sam, a 2003 Harding High School graduate. Jane's husband is a landscaping designer and contractor.
As Ward 7 city councilmember, as an attorney, and as a community volunteer, Jane has an extensive record of innovative problem solving and consensus building on issues of broad community concern.
Experience
Ward 7 City Councilmember since 2016, working with our diverse and multicultural community to serve youth and families, small businesses including immigrant entrepreneurs, to increase housing and job training.
Attorney in private practice representing individuals and businesses in municipal land use and zoning, licensing, permitting and ordinance and enforcement
Dayton's Bluff Community District Council volunteer on 3M Site Redevelopment Advisory Task Force, the Near East Side Economic Development Implementation Strategy, and the University Community Advisory Committee
Buy Local business advocate with Metro Independent Business Alliance